Click this link to access the recordings of the Ontario Christadelphian Fall Gathering 2019.
New Series – Summer 2021

Who we are
The Christadelphians are a worldwide group of people who believe in the teachings of the Bible. We believe that the Bible is God's message to us – telling us why we exist, what God's purpose is and what the future holds.
Our faith
We base our faith solely on the teachings in the Bible – and no other source. We are a non-profit group of people from many varied backgrounds and walks of life.
Enjoy your stay!
Thank-you for visiting our site: have a look around and find out what we believe, where we are located and more!
Learn more about the Bible through online courses, videos, Q&A and more!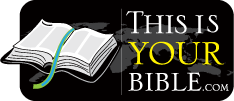 ---
Questions? Contact us via e-mail!